What to read?
Read God's word: The Holy Bible! Everyday to have God's wisdom (KJV only!)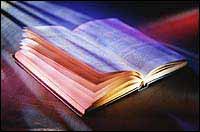 Welcome!
He that loveth pureness of heart, for the grace of his lips the king shall be his friend. -Proverbs 22:11

I am very glad that you have stubmled unto my new website! I hope you are blessed by God by what you find on here and that you can have a closer relationship with Jesus afterwards! I will have a lot of resources on God, marriage(relationships), Church, Heaven/hell, and much more! If you are not saved and wish to know what Jesus did for you, come over here! Only by His grace can you be forgiven and saved! What an amazing gift!
Attention!: God can save you from all eternity in hell and give you the gift of eternal life through his son, Jesus Christ! Don't take another day living the way the corrupt world wants you to, accept what Jesus did for you and take up the cross and live solely for Jesus! He will give you peace beyond understanding!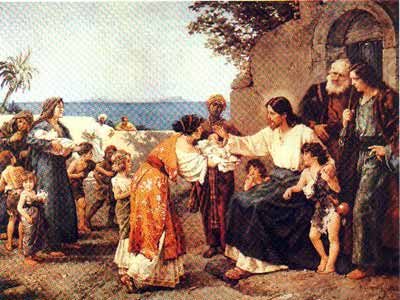 The Christian Life..
It's all about changing (by David. J Stewart)
"... If we want to grow in the Lord, then we must search the Scriptures (John 5:39). How many believers do you know who "desire" the Word of God? I don't know too many. Most professed believers withdraw from a conversation about the Bible. The Word of God is incredible! I love talking about the Bible and teaching God's Word to others. The truth of God's Word will change us if we want to be changed. If we draw near to God, He will draw near to us (James 4:8). Every Christian should have a burning desire to become more like Jesus, our God and Savior—to love our neighbor as our self, to reach more souls with the gospel, to help more poor people, to care, to contend for the Christian faith, to stand up for God against evildoers, to do more for God, to obey the Scriptures, et cetera... Click here to read the whole article!
Why the King James Bible?
"One of the main reasons given for all the new Bibles is supposedly because the King James Bible has archaic words and because the English language has changed. Not so. The King James Bible was composed at the height of the purity of the English language and It has been the one purifying force as corrupters of our language have modernized it. We do not need to up-date our language! In fact, one of the best ways to find the real meaning of a difficult word in the King James Bible is not to go to a modern version that waters it down or renders it with some modern English word, but to look up the archaic meaning in a good English Dictionary. Gustavus S. Paine, in his book The Men Behind the King James Version, states on page 168, "To know that the Bible words were beyond the choosing of the best of them, we have only to look at their individual writing." In other words, they put the Bible in English that they were not capable of writing. That is a miracle of composition! " CLick here to read more!